Student Advisory Board
The Maryland Collaborative Student Advisory Board is comprised of student representatives from member schools across the state who are passionate about bettering the well-being of their peers. They provide valuable feedback on the Collaborative's activities from the student perspective as well as share on-the-ground information regarding student needs and concerns on member campuses. Members serve in a voluntary capacity following a thorough recruitment and interview process. Their contributions are highly valuable to the staff and schools of the Collaborative and members of the Board gain important public health experience in a real-world context.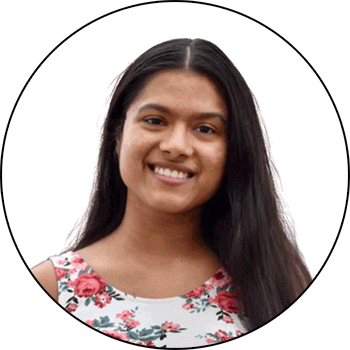 Aiswarya Suriaprakash
Aiswarya Suriaprakash is a first-year MPH student at the University of Maryland, College Park, majoring in Epidemiology and Biostatistics. Aiswarya developed an interest in substance abuse in college students through her positions on campus, exposure to students of all paths, and the lack of knowledge and discussion around substance misuse among students. She hopes to gain well-rounded exposure and learning opportunities during her advocacy in the Maryland Collaborative. She is looking forward to learning how to translate scientific evidence into practice and effectively advocate for college students while building on her knowledge of health education. After completing her Master's program, Aiswarya plans to PhD in Biostatistics where she can continue to work and advocate for communities through infectious disease epidemiological and statistical methods.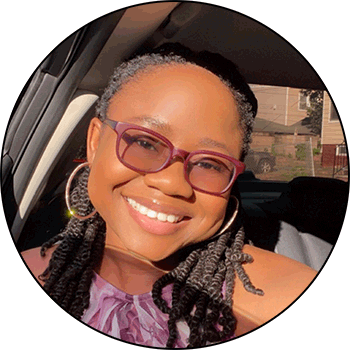 Alberta Ndille
Alberta Ndille is a senior public health major at the University of Maryland, Baltimore County. She joined the Collaborative to help make an impact across various campuses in Maryland and promote healthy behaviors in college students. After graduation, she plans to pursue a PhD in either international health or epidemiology.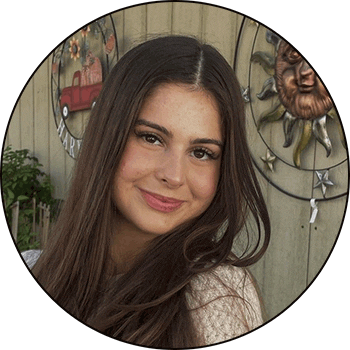 Anna Martindill
Anna Martindill is a senior Psychology major at Salisbury University. Being part of the student advisory board gives her the opportunity to grow her relationships with other students in the state and share ideas on how to make a direct impact on the students on our campuses. She is a member of the Emerging Adulthood research lab at SU and finds that sharing the importance and impact of mental health in college students and how formative college years can be is critical to student development and life outcomes. After graduation, she plans on pursuing a graduate degree in clinical Psychology with a possible focus on substance abuse prevention and treatment.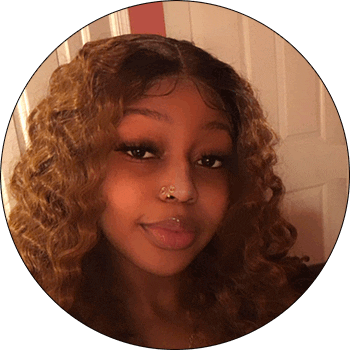 Ashley Ouedraogo
Ashley Ouedraogo is a Public Health major at Towson University. She is passionate about being a resource to others in any capacity. Working with the Collaborative is very significant to her because its mission of raising awareness about college drinking allows us to address a major public health issue, while also working to create a safer and healthier college environment for students. Ultimately, she is heavily committed to addressing alcohol and substance misuse among college students because she is aware of the catastrophic impact it can have on their lives and academic success. She hopes that by actively addressing alcohol and substance abuse, she can create a safer, more supportive environment in which students can succeed both academically and personally. After receiving her Bachelor of Science in Public Health, Ashley plans to attend PA school and become a Physician Assistant. Outside of academics, Ashley works as a Lab Assistant and she has been an active member of the Exercise Science Club for four years.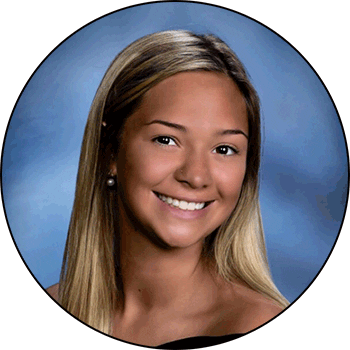 Carissa Wolff
Carissa Wolff is a sophomore at the University of Maryland, College Park, double majoring in Behavioral and Community Health and Family Science. Working with the Maryland Collaborative as a college student pursuing a career in public health holds immense significance to her. She is committed to safeguarding the well-being of fellow students by raising awareness about the risks associated with alcohol consumption. Moreover, she aims to ensure that they have access to vital resources and support for addressing mental health challenges within the context of drinking. After she completes her bachelor's degree, she plans to pursue her master's of Public Health in either Behavioral and Community Health or Epidemiology. She is the President of the National Alliance of Public Health Students & Alums at UMD. She is also an active member of Public Health Beyond Boarders, a member of Eta Sigma Gamma, UMD's health education chapter, and a part of the Alpha Xi Delta sorority.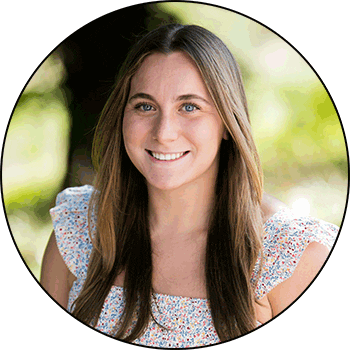 Gianna Moscetti
Gianna Moscetti is a junior at Loyola University Maryland, double majoring in Psychology and Forensic Science, and is a member of the Division I Swim Team.  She is passionate about supporting her peers to make healthy decisions through positive practices. Through research and analysis, she hopes to contribute data and facts that can help the Collaborative to reduce the detrimental effects that come with substance use among college students.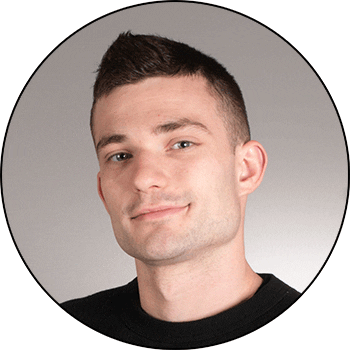 Jack Connors
Jack Connors is an addiction counselor in Baltimore City and pursuing a master's degree in Clinical Professional Counseling from Loyola University Maryland. In his role as an addiction professional and through his experience witnessing the impact of substance abuse in college, he joined the Collaborative to help further public health efforts to further awareness, education, and activism. After licensure, Jack expects to work as a professional counselor with the adolescent population in an outpatient setting. During his free time, he enjoys getting meals with friends, playing video games, and learning new hobbies.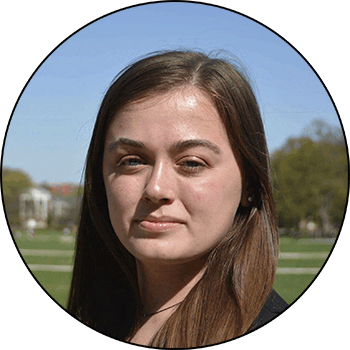 Josie Jack
Josie Jack is a Journalism major and Spanish minor at the University of Maryland, College Park. She joined the Collaborative because she thinks it is important for young people to fully understand substance use and its effects/correlation with mental health. In addition to the Collaborative, she reports for Capital News Service, volunteers with Food Recovery Network, and plays intramural sports with friends.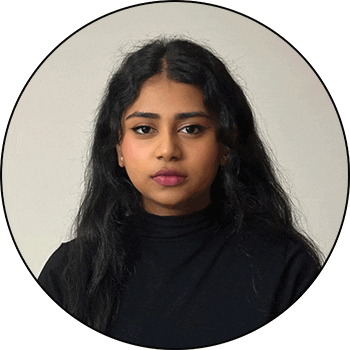 Kanishka Balamurugan
Kanishka Balamurugan is a senior at the University of Maryland, College Park, majoring in Molecular and Cellular Neuroscience. She is passionate about making a difference in the lives of college students by increasing awareness about substance use. Kanishka is dedicated to destigmatizing and normalizing discussions of mental health, as well as promoting healthier coping skills. In the future, Kanishka hopes to attain a MD/PhD in Neuroscience.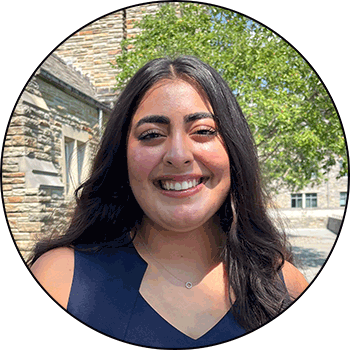 Muskaan Wadhava is a Class of 2026 Biopsychology major studying at Loyola University Maryland. As a student advocate of the Maryland Collaborative board, her mission is to contribute to the overall well-being of college students in the state of Maryland, starting within her community. Post graduation, medical school is in her plans, in hopes of being a general surgeon! She looks forward to further integrating herself into the Baltimore community.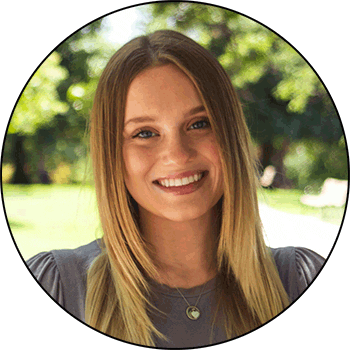 Raina Crew
Raina Crew is a senior at St. Mary's College of Maryland Public Honors College and is majoring in psychology and minoring in neuroscience. She's had a passion for mental health and substance abuse since her senior year of high school and is so excited to be contributing to the Collaborative. She finds it very important to spread accurate information surrounding health (mental and physical), wellness, and safety while also providing resources and analyzing data. In her undergraduate career so far, she has participated in directed lab research to reduce aggressive behaviors and victimization. She is also a registered behavioral technician, career lead mentor, a senator in student government, and most importantly a peer health educator in the wellness center. After graduation, she plans on attending graduate school to obtain her master's in social work with a clinical foundation.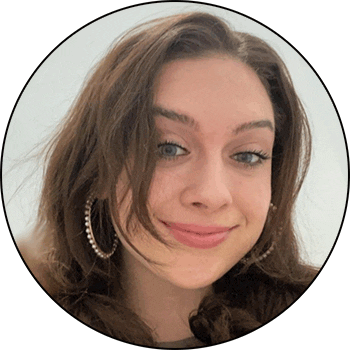 Sara Stromberg is a junior Public Health Sciences major and Professional Writing minor at the University of Maryland, College Park. Having grown up in an area deeply affected by the opioid epidemic, Sara is passionate about preventing and treating substance abuse. Her experience working in the bar industry has provided her insight into college drinking culture. As part of the Collaborative, Sara wants to use her experiences to share and learn with other college students to reduce the negative effects of substance abuse on campuses. After graduating, Sara will be pursuing a master's in Public Health Policy and hopes to work on bettering health outcomes through policy initiatives in local communities.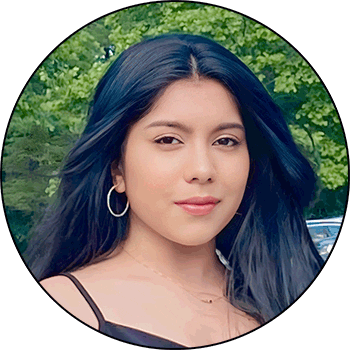 Smirti Khatri KC
Smirti Khatri KC is a senior undergraduate Biology student at Towson University. Working with the Maryland Collaborative offers an opportunity for her to make a direct impact on the lives of students, fostering a safer and more supportive environment within her academic community. This aligns with her values and personal dedication to contributing to a positive change in societal behaviors, especially concerning health and well-being. She is also an Undergraduate Research Assistant at University of Maryland, Baltimore. After graduation, she would like to pursue a master's in Molecular Biology and Biotechnology to contribute meaningfully to research, innovation, and the development of solutions in the field.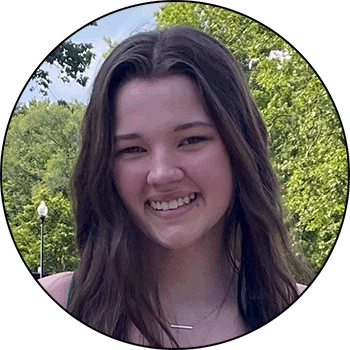 Taylor Richardson is currently a second-year at the University of Maryland College Park. She is a double major in Criminology and Criminal Justice and Psychology, looking to add a minor in Neuroscience. Taylor wanted to work with the Collaborative after having first-hand experience witnessing friends and family deal with addiction to different substances. After graduation, she hopes to pursue a career in criminal investigation in the D.C. area.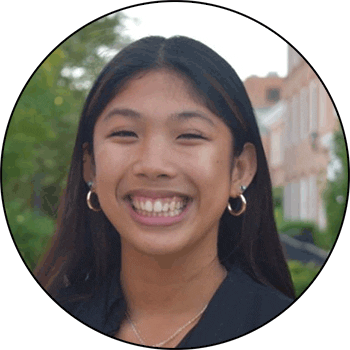 Victoria Hayes
Victoria Hayes is a senior Public Health Science major at the University of Maryland, College Park. She is passionate about working with the Collaborative and hopes to continue its goals throughout the year. Prior to being on the Collaborative, Victoria has been involved in multiple organizations on campus including Gift of Life and The Women's Network. While on the board Victoria wants to help create a campus environment that has more knowledge about the dangers of drug use and has more access to resources to help with drug abuse. Victoria is excited to work on the board and cannot wait to see what the board can achieve this year.