Campus Success Stories
The Maryland Collaborative member schools have worked to implement individual and environmental level strategies to create healthier and safer campus environments. Individual level success stories include evidence-based practices focused on educating and screening students and clinically-based interventions. Environmental level success stories focus on evidence-based practices aimed at changing the alcohol use environment on the campus and in the surrounding community. Details on these strategies can be found in the Guide to Best Practices.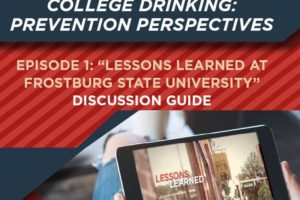 This guide highlights steps taken by the Frostburg State University community to reduce underage and high-risk drinking among the student population and discusses how these strategies were implemented.